Team Jackson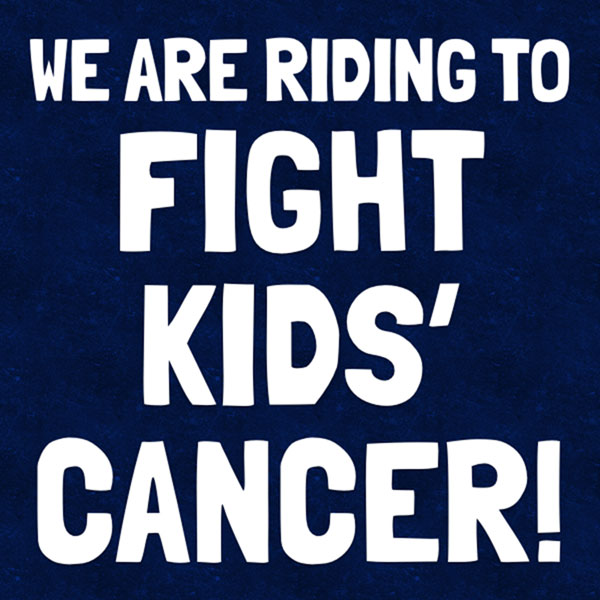 Riding for Jackson Corbeau
Cancer is the biggest killer of kids from disease in the USA, 38 children die every week. Please donate now and support our challenge to fight kids' cancer!
We've Ridden
1,573.1 mi
to fight kids' cancer
Our Rankings
National:

32nd

Category:

8th
We've raised
$10,715
to fight kids' cancer
Donate Now
We Are Riding For
Jackson Corbeau
Jackson lives in Maine. In October of 2018, at age two, he was diagnosed with acute lymphoblastic leukemia. He completed chemo treatments in December of 2021 and is currently in remission, he will still be undergoing regular scans for the next three years before they declare him cancer-free. His family has created a non-profit to help children in Maine with cancer diagnoses. Visit waddlesforacause.com for more information.
Our Challenge
Jackson Update

21 Sep 2023

Hi everyone, I spoke with Jackson's granddad two weeks ago. He told me that Jackson is now in the second grade and doing remarkably well and still in remission. Let's hope and pray that his scans continue to come back clear at least through December of next year, after which his doctors will be able to declare him cancer-free!

Posted 9 days ago

$2,000 raised to fight kids' cancer!

We just hit $2,000 to fight kids' cancer! Thank you so much for your support.

Posted 41 days ago

$250 raised to fight kids' cancer!

We just hit $250 to fight kids' cancer! Thank you so much for your support.

Posted 219 days ago

30 Jan 2023

This September, Team Jackson is taking part in the Great Cycle Challenge to fight kids' cancer!

Why? Because right now, cancer is the biggest killer of children from disease in the United States. Over 15,700 children are diagnosed every year, and sadly, 38 children die of cancer every week.

Kids should be living life, not fighting for it.

So we are raising funds through our challenge to help these kids and support Children's Cancer Research Fund to allow them to continue their work to develop lifesaving treatments and find a cure for childhood cancer.

Please support us by making a donation to give these kids the brighter futures they deserve.

Your support will change little lives.

Thank you.

Larry

Posted 243 days ago
Our Sponsors
Kick Cancer's Butt Day matched donation

sponsored Larry Hall

$1,292.48

Received this donation 16 days ago

Kick Cancer's Butt Day matched donation

sponsored Sandy Goodman

$579.53

Received this donation 16 days ago

Sandy

Kick Cancer's Butt Day matched donation

sponsored Sean Flynn

$478.93

Received this donation 16 days ago

Chris Cormier

sponsored Larry Hall

$274.28

Received this donation 219 days ago

Larry

Christine Gillen

sponsored Larry Hall

$258.75

Received this donation 17 days ago

Larry

Paul Bisceglia

sponsored Larry Hall

$258.75

Received this donation 17 days ago

Larry

$250

Received this donation 119 days ago

Sandy

$207

Received this donation 169 days ago

Eugene Whalen

sponsored Sean Flynn

$155.25

Received this donation 15 days ago

Sean

Kick Cancer's Butt Day matched donation

sponsored Joshua Bumpus

$137.70

Received this donation 16 days ago

$124.20

Received this donation 41 days ago

Sandy

$124.20

Received this donation 17 days ago

$124.20

Received this donation 109 days ago

Sandy

Jennifer Thissell

sponsored Larry Hall

$124.20

Received this donation 17 days ago

Larry

$124.20

Received this donation 44 days ago

Cristina

Moriel Maccari

sponsored Larry Hall

$124.20

Received this donation 17 days ago

Larry

Starbro Electric

sponsored Larry Hall

$104.54

Received this donation 17 days ago

Larry

$103.50

Received this donation 17 days ago

Larry

$103.50

Received this donation 140 days ago

Sandy

$103.50

Received this donation 44 days ago

Cristina
Donate Now